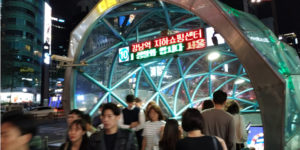 Crowd Analytics during Christmas Eve in Gangnam, show the popularity of the neighbourhood through the crowd's activity.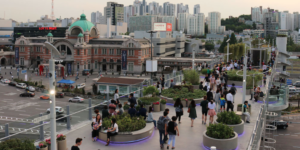 Analysis of visitors' footfall, holidays and outside temperature correlation, in 4 different parts of the Seoullo 7017 Bridge in Seoul, Korea.
The modern crowd analytics studies meet the tradition of Seomun market, in Daegu, South Korea, to discover people will never stop coming by.