Parks located in urban areas are coming in different shapes and sizes. In many cases, those parks are located near roads and residential areas. 
The investment of the cities in those parks are significant and therefore it is important to measure the utilization of the parks and to understand the different usages of the park by the residence.
the river park in Osan

 
BUSAN WATERFRONT PROMENADE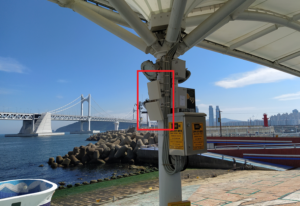 Sonjeong maeil market

The River Park in Jinju
---
A single system multiple uses 
LBASense offers unique solutions for urban parks, traditional market, pathways along the river and seashore. The solution includes multiple services in one system.
Big Data Analytics 
Real-time counting of the number of people currently in the area

Counting of the unique visitors per day

Counting the total number of visitors per week, month and year 

Differentiated between people frequently visiting the park and new visitors 

Differentiation between park users are people that are using the park as a bypass. 

Prediction of the number of visitors expected in the next days 
Safety and security
Alerts in case that the number of visitors is above the maximum capacity (user-defined) 

Alert in case of people stay a long period of time in a specific location (e.g. public toilets) 

Possibility of investigating in the historical activity of a specific visitor 

Prediction of the future location of an individual visitor using AI-based prediction engine 

Option integration with external alerts systems – sound, visual and SNS 
Visitors Registration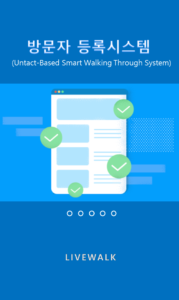 An optional customer registration system provides contactless registration through a special WiFi network and QR code. 

Information collected by the system is stored separately and can be accessed only using a special access key by authorized personnel of the city. 
In addition, the system provides a real-time display that differentiates between registered visitors and unregistered devices providing an easy method to evaluate the compliance to the registration requirements. 
---
How to install a system
Installation of a system required proper planning, the two main factors are the availability of infrastructure such power points and the area that needs to be covered. 
LBASense offers two types of sensors Omni directional sensors which can cover areas of up to 100 meters radius (the actual range can be calibrated by software) and directional sensors which can cover an area of up to 40×500 meters with a single sensor. 
CONFIGURATION 1: Omni and directional antenna
CONFIGURATION 2: bi-directional antenna
Please refer to the sensor section to learn more on the different sensors that can offer.
Interested to learn more? Please do not hesitate to contact our technical support team via email or webpage.