How can weather-related Big Data and Crowd Analytics positively impact touristic activities and its related economy?
During the Busan Disaster Safety Industry Forum, DRFC's Director, Erel Rosenberg introduced LBASense Situation Awareness for Large-Scale Evacuations.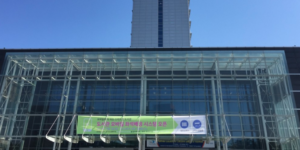 LBASense sensors can be powerful tools to monitor crowds' safe evacuation in case of an emergency, just like it happened at Yeungnam University.