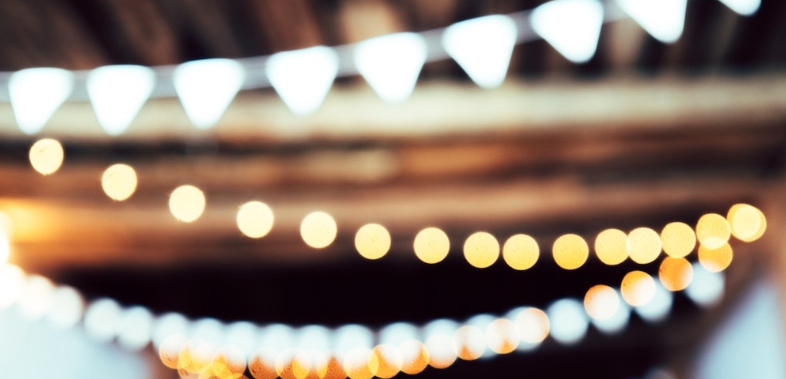 Project Goal
1913 Songjeong Station Market (1913 송정역시장), Gwangju (Republic of Korea), September 2018: analysis of visitors' footfall, activity patterns and returning visitors, during the Beer Festival organised on Saturday, the 1st of September.
 .
Key findings
Three LBASense Crowd Analytics sensors were deployed onsite, detecting passively anonymous mobile phone signals, allowing to count in real-time the number of persons located in three main areas of the 1913 Market.
Crowd Analytics data show that the day of the Beer Festival, on 01/09, was the day of the week that attracted the most visitors. The peak hour of the event was 18:30.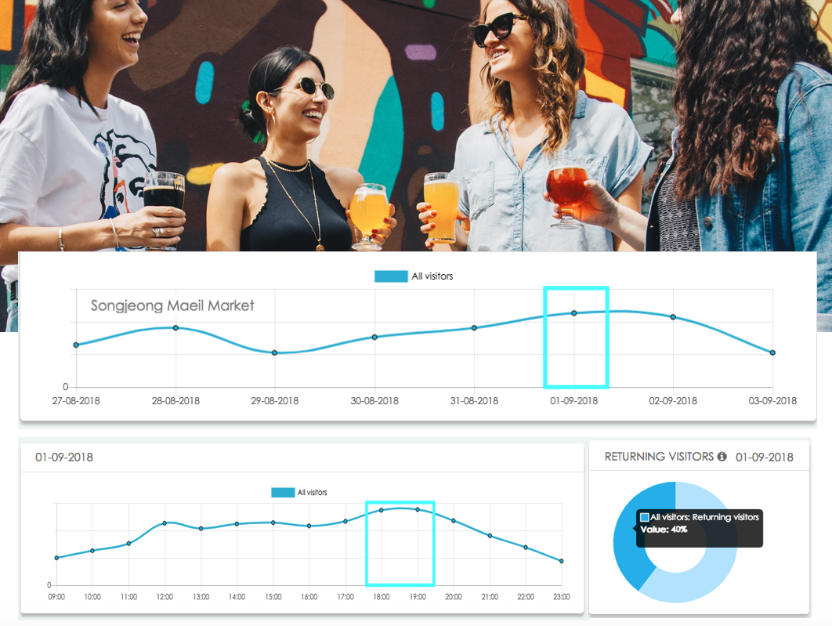 Results show that 40% of detected persons had already visited the market in the past. Nevertheless, 60% of the crowd visited the market for the first time that day, probably attracted by the Beer Festival.
Crowd Analytics can be very useful for brand positioning and advertising planning during festivals and free outdoor events. They also allow measuring the success of a particular marketing campaign, thanks to the crowd's activity.
.
Photo credits: cover photo by Andrew Knechel and people drinking beer photo by Elevate, both licensed under Creative Commons Zero; LBASense Dashboard screenshots: all rights reserved to DFRC.
---
Interested in deploying a similar system to analyse your event?
Contact us
for more information, we will be happy to help.